I haven't meant to be as quiet as I have. As Cyclone Yasi was approaching the East Coast of Australia, and I found myself directly in the path of her eye, I figured that this would work itself out. If that sounds strange – I'm from Florida. So hurricanes and torrential rain and violent thundering don't really scare me. Hell, we used to hope for tropical storms to hit because that meant no school and not much more.
For me, hurricanes and cyclones are the boy who cried wolf. People who have gone through Katrina and other major storms obviously wouldn't agree because their lives were devastated. Even I should have technically been more worried because I was in South Florida when Andrew hit, that was so long ago and I was so young and since then there have been so many false alarms for me that I just didn't get too worked up. It wasn't until the night before Yasi hit, as preparations were being made and it was clear that evacuation was the only answer, that I became worried. I won't imagine what this has been like for people who have property and lives built in what was the storm's path. I can't.
As a traveler, Yasi was terrifying. Once we were evacuated from Mission Beach we were pretty much on our own: bounced from evacuation centers, told to "go home" (what home?), threatened, put into a rickety gym with no security and 2 rolls of toilet paper, moved to a room with no shutters and a few cans of spam. We were faced with the realization that nobody had any idea what was about to happen, and those who did did an absolutely terrible job of preparing those in charge of caring for evacuees.
We made the most of it, made new friends and were lucky that we didn't face a direct hit. The aftermath of the storm has been better than we could have hoped damage-wise, but I still feel pretty lost in terms of what's next and readjusting under some pretty tight circumstances. I hope I can make my way back to Mission to help rebuild, but the honest truth is that my visa is almost up and I have to focus on leaving the country and finalizing plans that couldn't be made because of the storm.
With that, February Firsts are still a go. But I've needed some time to make sure that the people I evacuated with weren't lost in a strange city with no clue what to do and to make sure that I too had an idea of what my next step should be. So instead of a "firsts" post today, I'll show you some of the pictures from the entire experience. I'll be back tomorrow.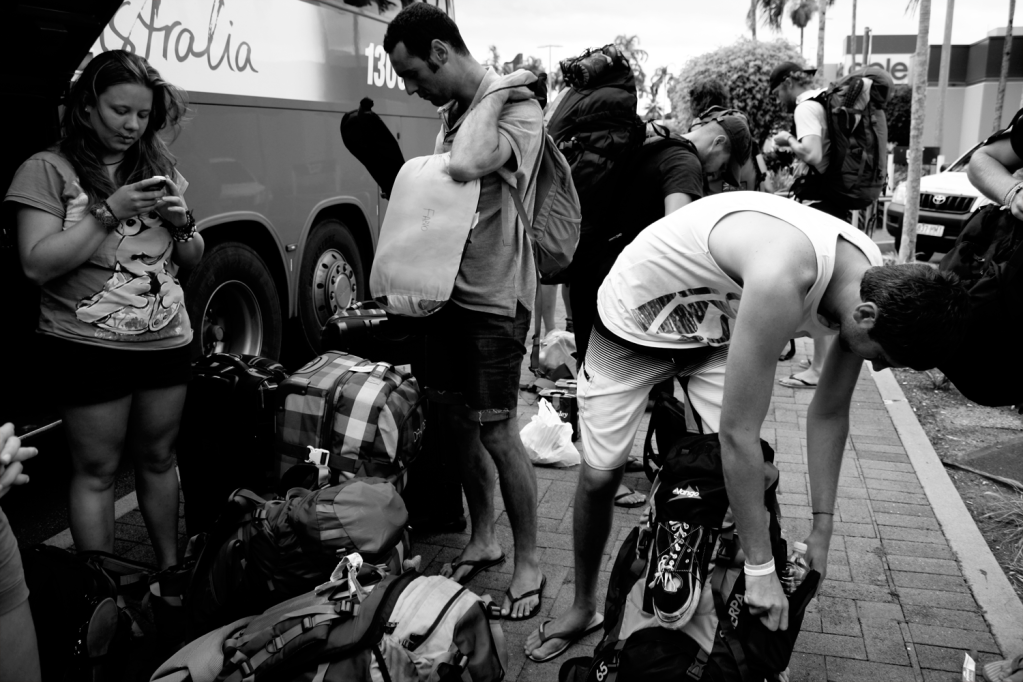 Freshly evacuated from Mission Beach via Greyhound. (Thanks, Boyd!)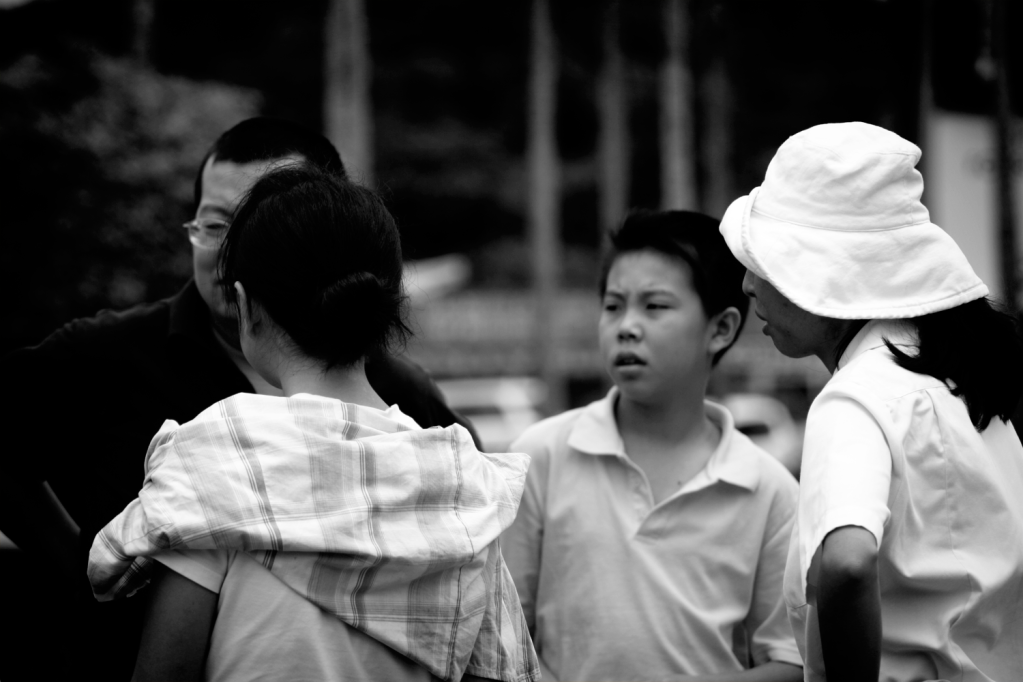 Outside the first evacuation center. Despite being promised spots, we're told there is no room.
Waiting to hear if (IF!) they'll open up another center. We're told to "go home."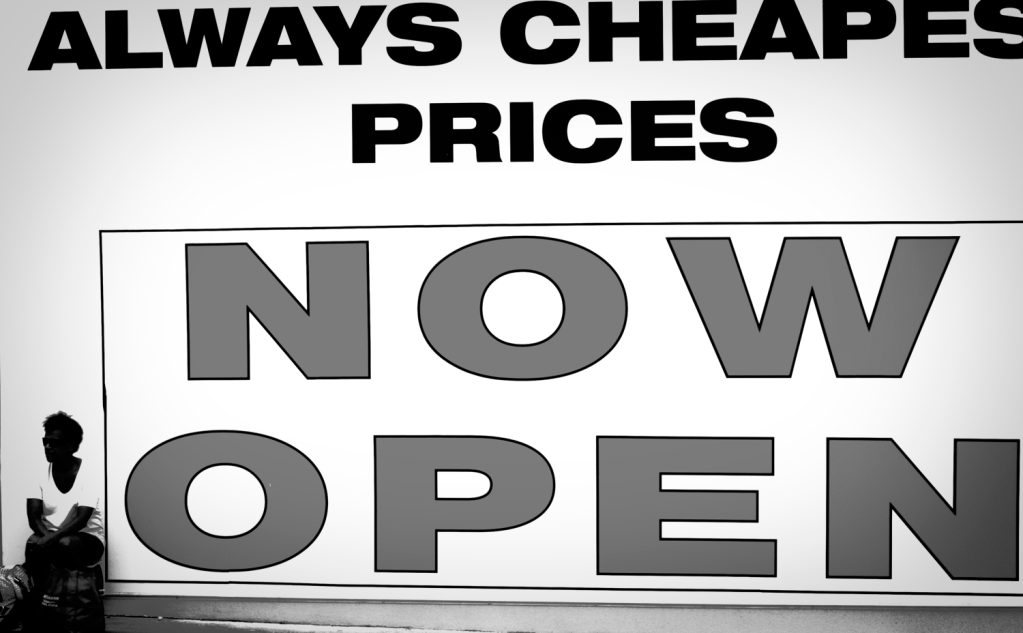 Waiting.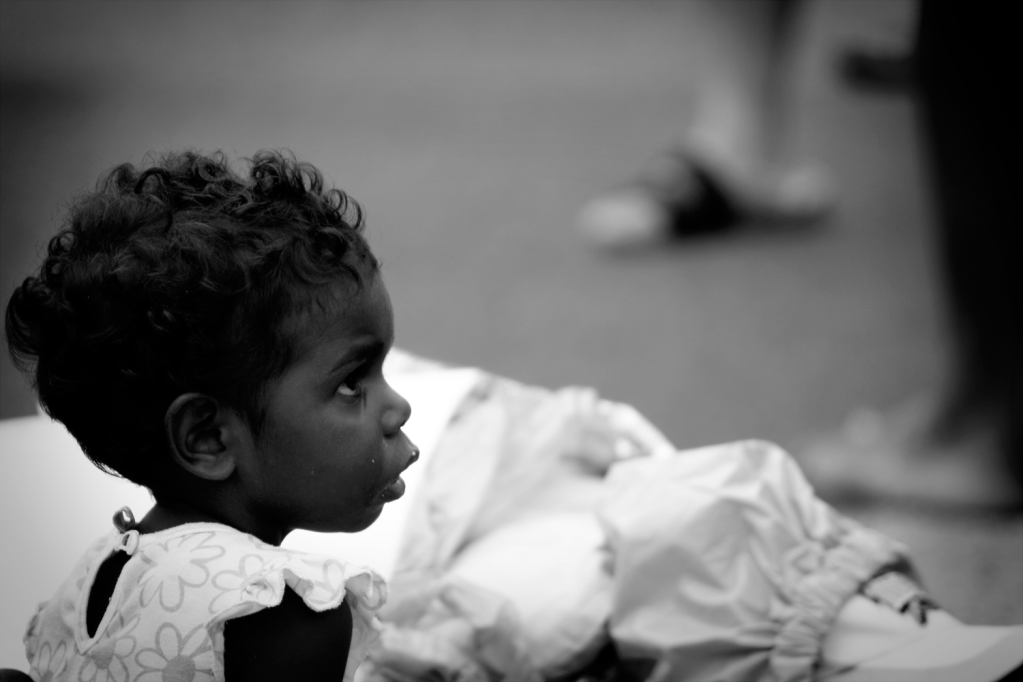 This little girl cried for almost all of the 2 hours we were standing outside as the storm approached.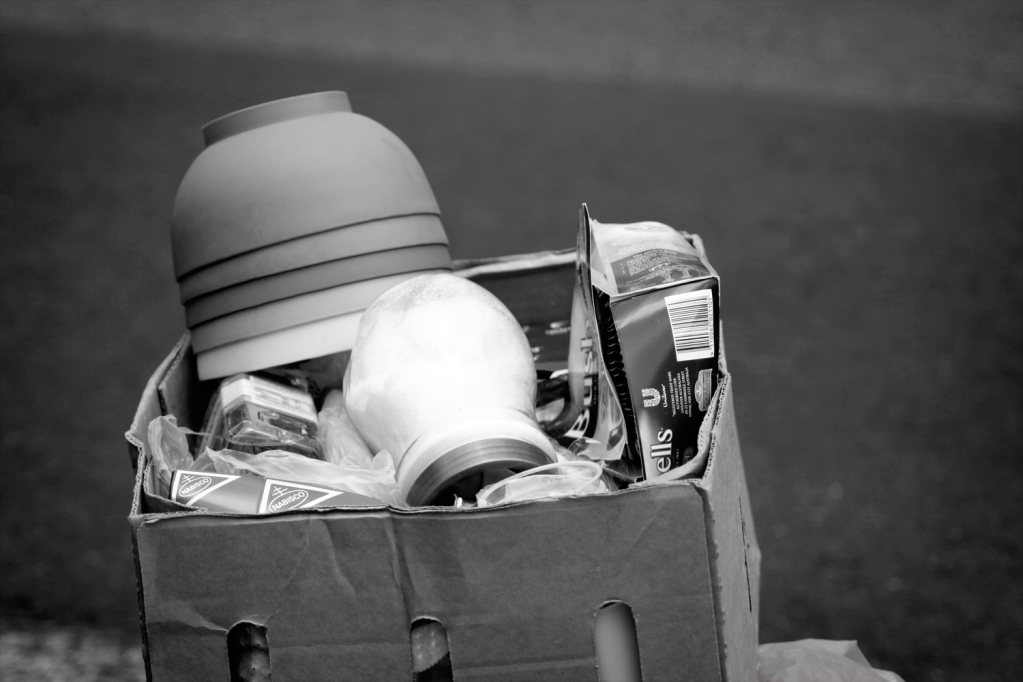 It was interesting to see the things people chose to save in case their houses were destroyed.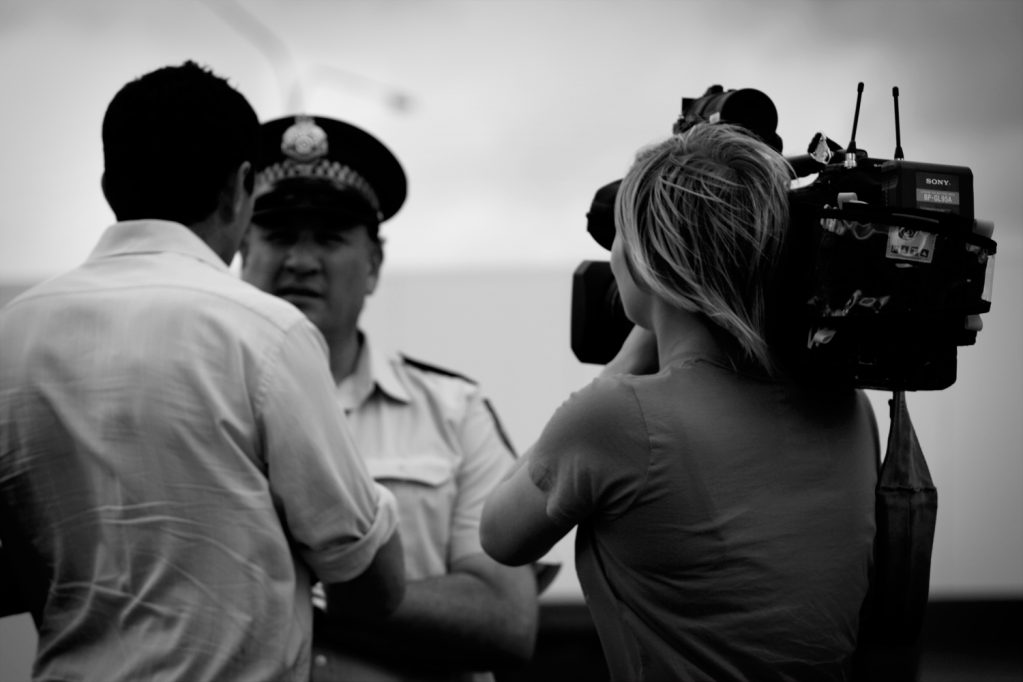 Unwilling (or able) to answer our questions, this officer was more than happy to speak to the press.
Footie, saved. This is Australia, after all.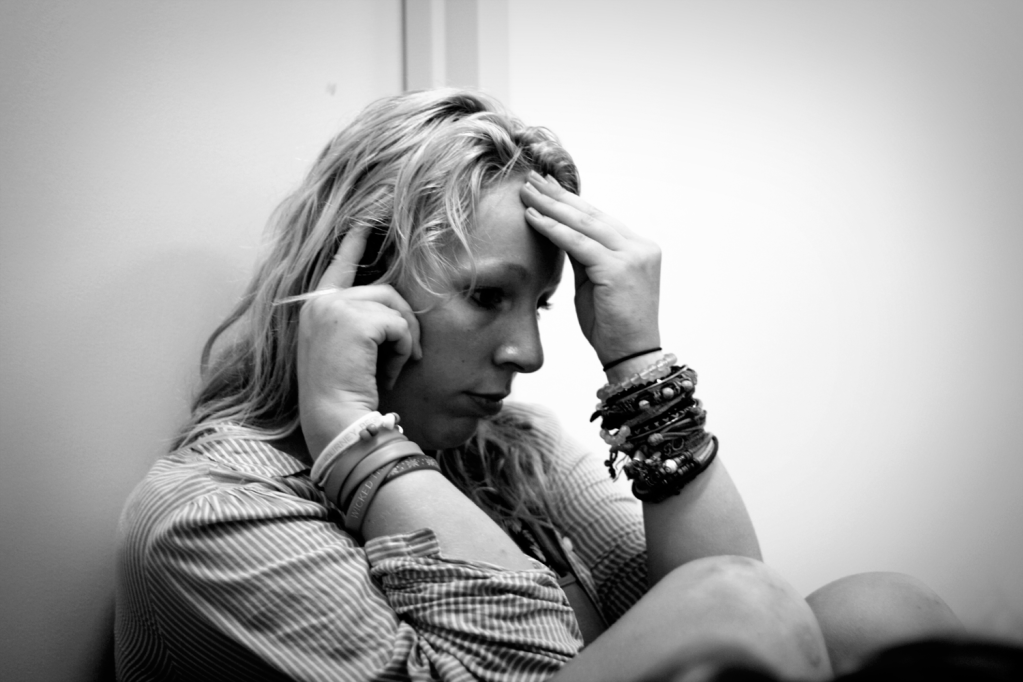 Calling home before signals go out.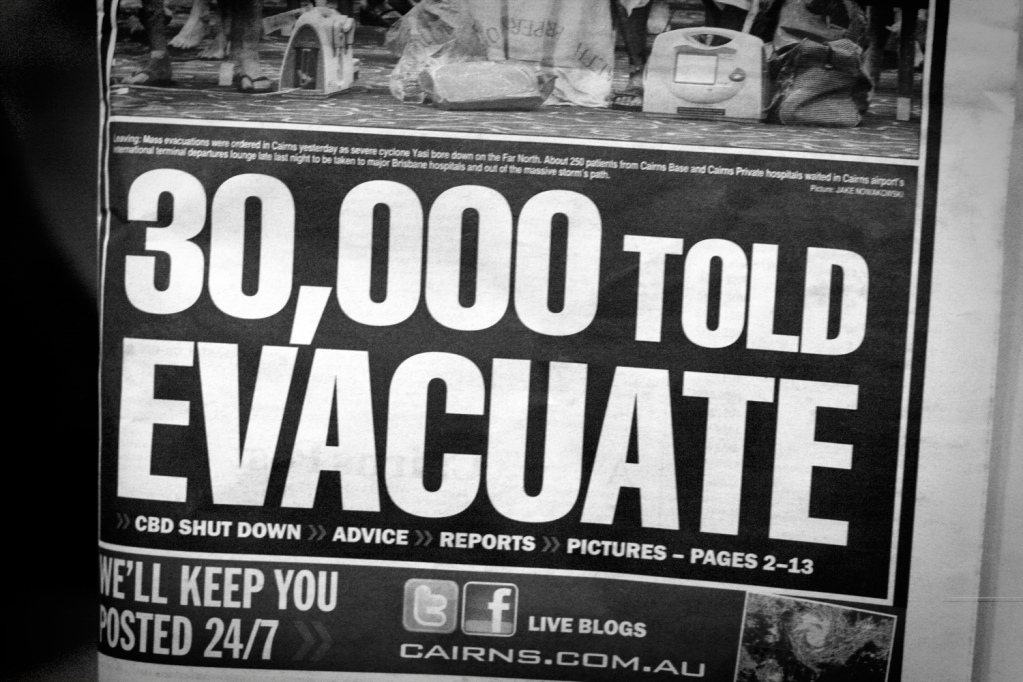 We got most of our news from the radios of others, but discarded newspapers helped.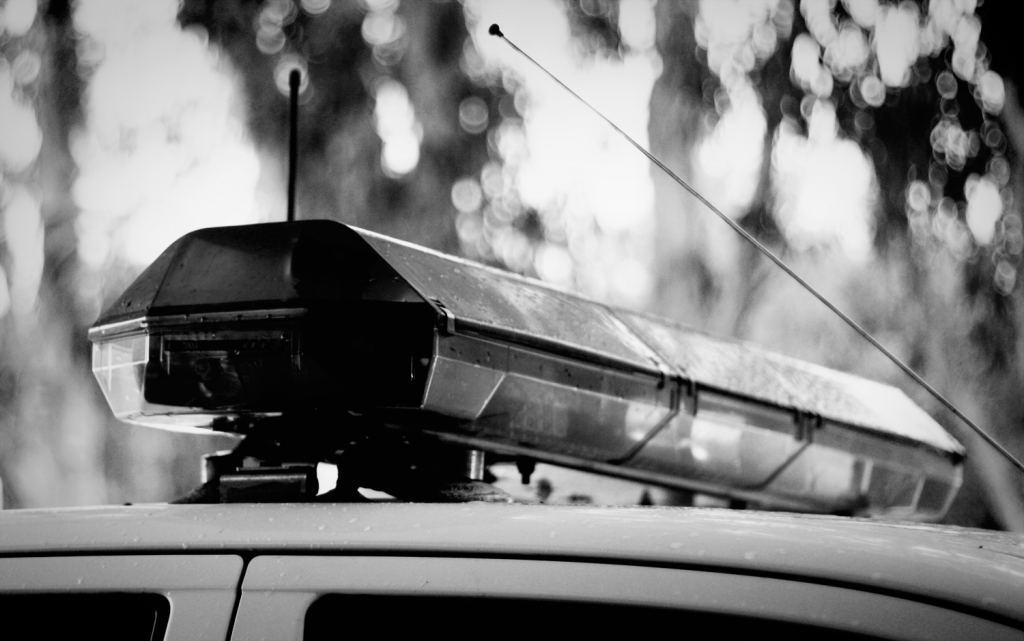 Parked outside the second evacuation center, security was little more visible than this car.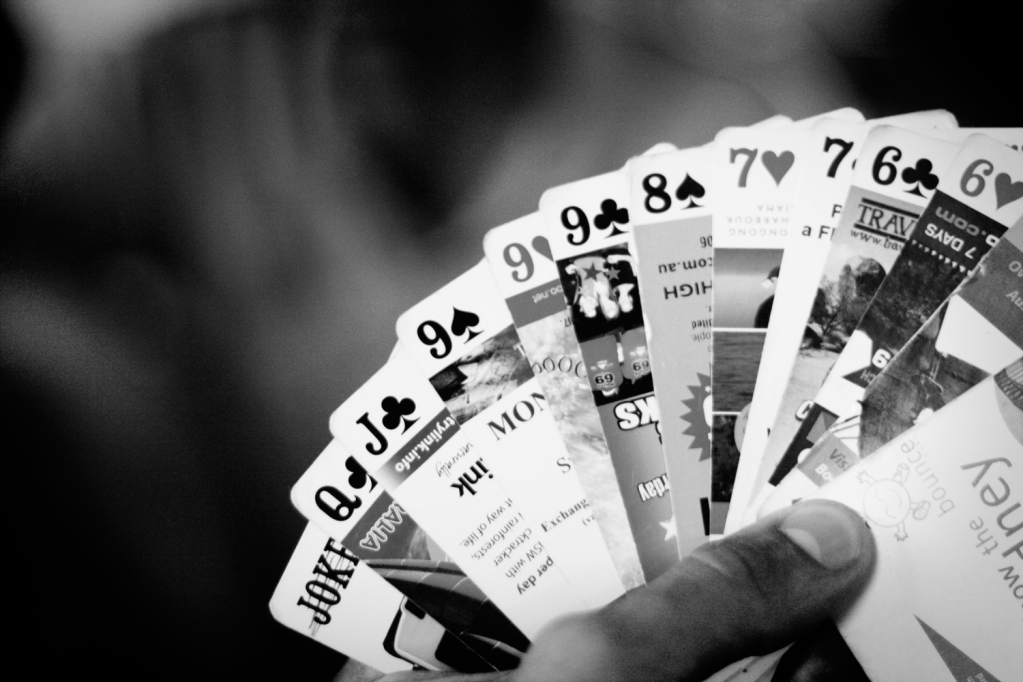 We did our best to distract ourselves.
After reaching our final evacuation center, about 4 hours before the storm hit, we settled in.
Getting news where we can. At this point it is clear that Mission Beach will be directly hit.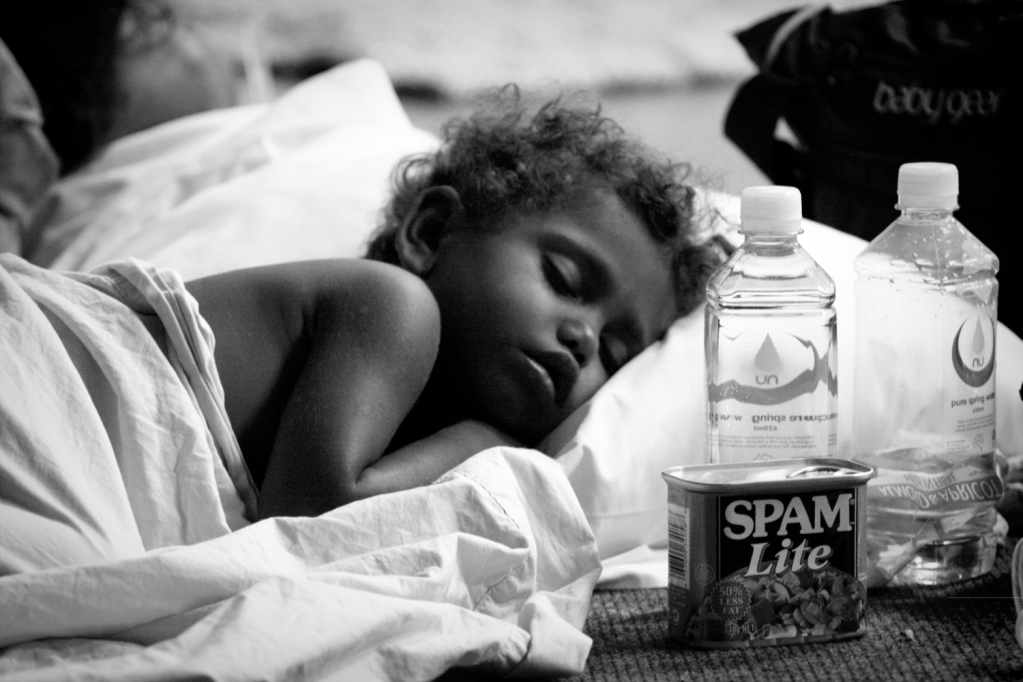 Cutest little angel in the world.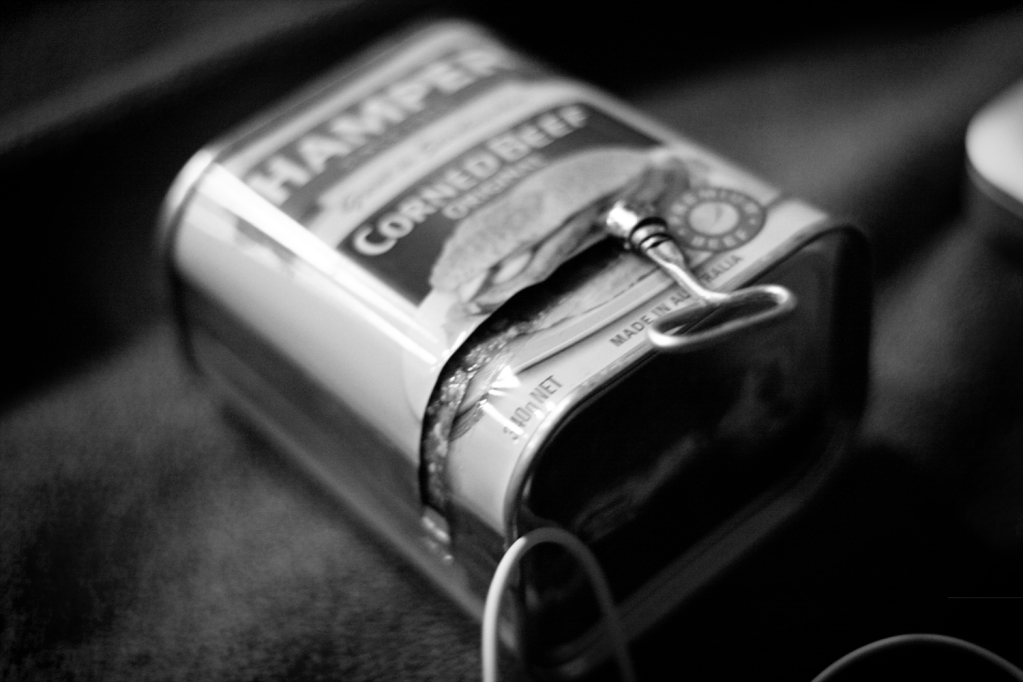 Breakfast. Lunch. Dinner.
The morning after. We're told we won't be taken back to town from the centers and need to find our own way back.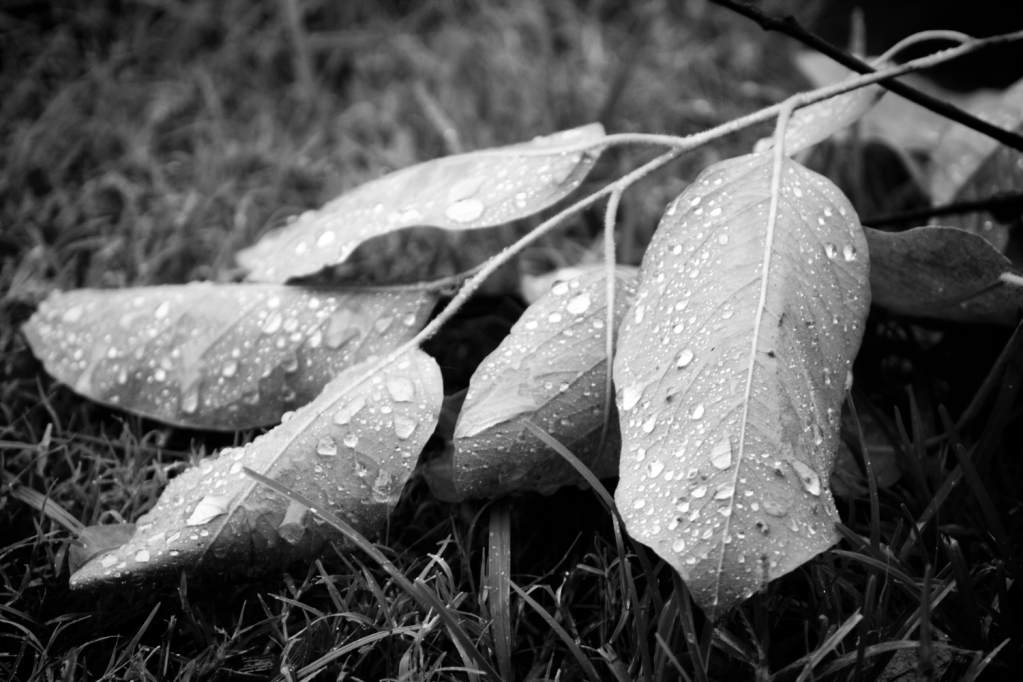 The morning after.